Tablet Ring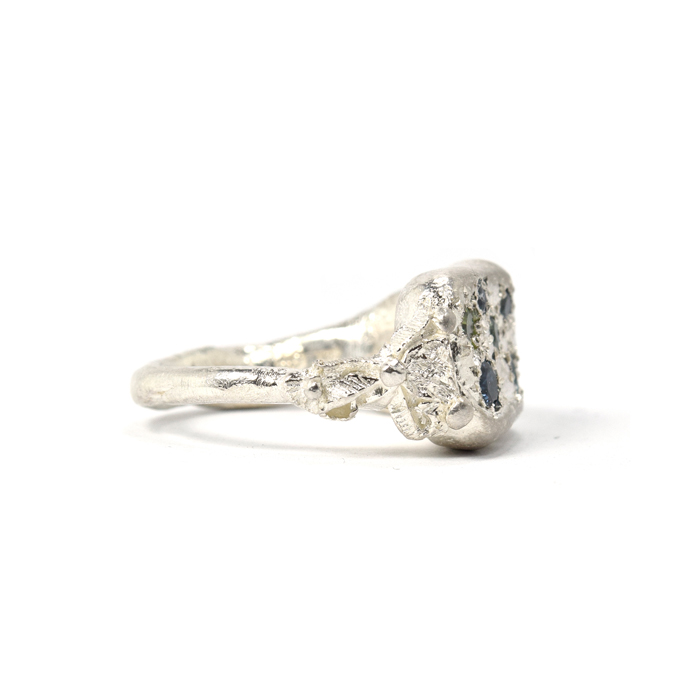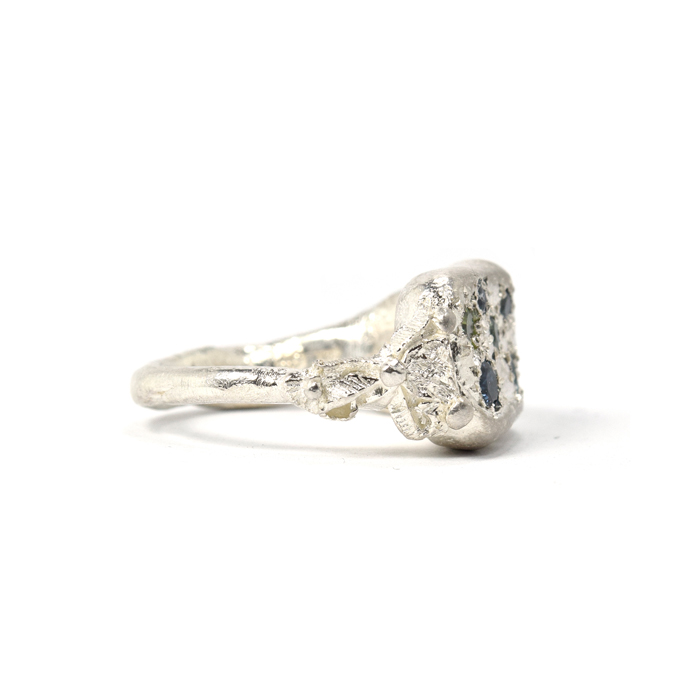 Tablet Ring
Handmade sterling silver ring set with 6 x Australian sapphires and hand engraving.
1 x 3.5mm blue sapphire
1 x 2.5mm blue sapphire
2 x 2.25mm blue sapphires
1 x 2.5mm green sapphire
1 x 2.25mm green sapphire
Standard size: J 1/2
All pieces have been designed and handmade by Katherine in her Melbourne studio. Please contact Katherine with any questions or to arrange a quote via email at info@katherinebowman.com.au.
This ring is exclusive to Katherine Bowman, it cannot be purchased or ordered elsewhere.