Precious Ring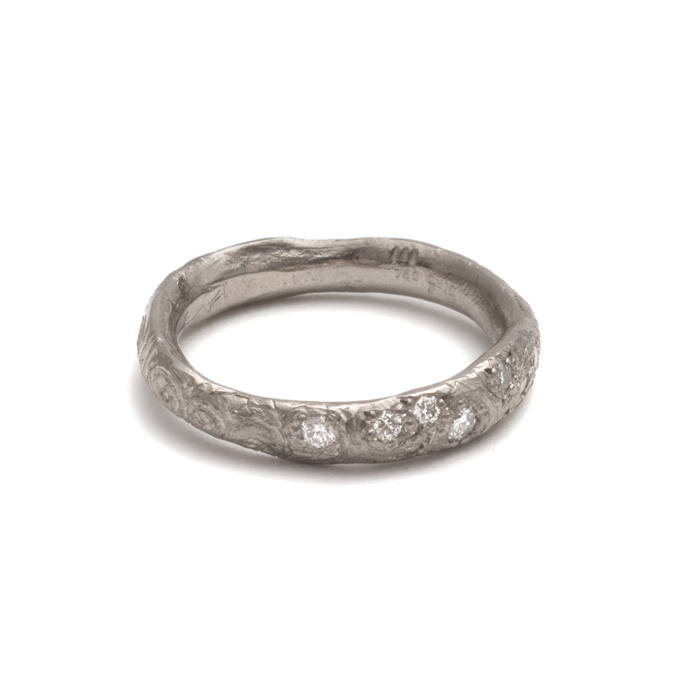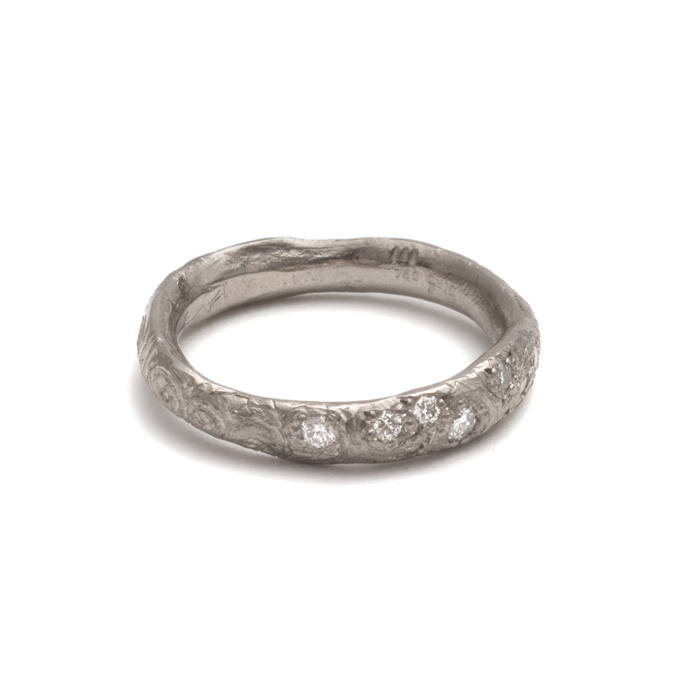 Precious Ring
Handmade from 18ct white gold and set with 10 x white diamonds and hand engraving.
1 x 2mm white diamond FVS1
1 x 1.75mm white diamond FVS1
5 x 1.5mm white diamonds FVS1
3 x 1mm white diamonds FVS1
Standard size: K
The Precious ring can be made to order in size required. It can also be custom made with your choice of stones and metal.
All pieces have been designed and handmade by Katherine in her Melbourne studio. Please contact Katherine with any questions or to arrange a quote via email at info@katherinebowman.com.au.
This ring is exclusive to Katherine Bowman, it cannot be purchased or ordered elsewhere.